Paper Work - United Arts Club show
UPDATE: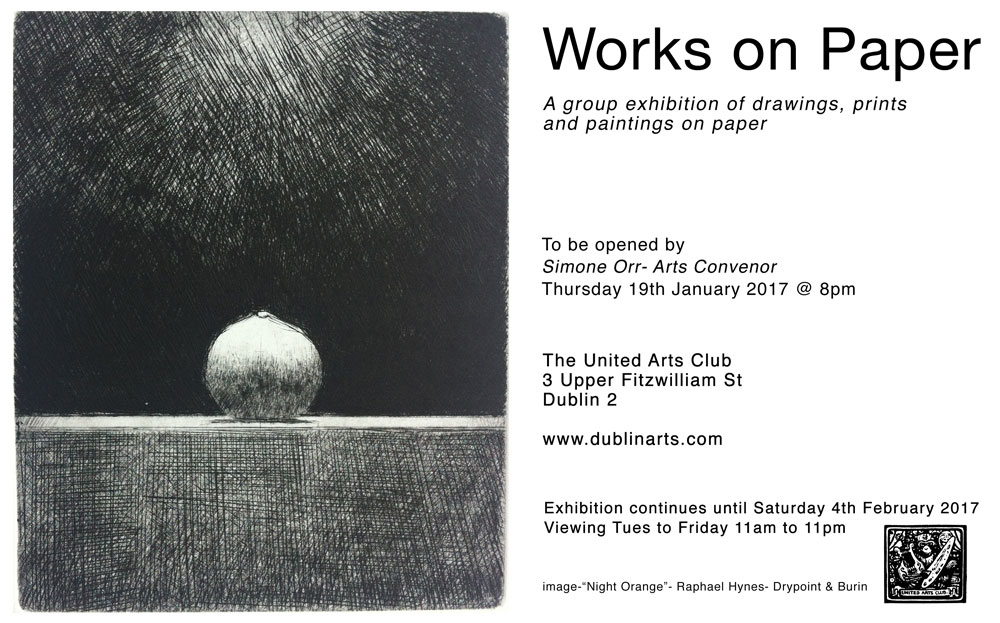 The New Year brings new opportunities, and Marie-Louise is pleased to have been included in a showcase of works made on paper. This is a reprise of a show first put together in February of 2016, and will include many of the same names, but all with new work.
Marie-Louise will submit new drawing and a recently completed print. Watch this space for images, and news of the other artists.
United Arts Club, 3 Upper Fitzwilliam Street, Dublin 2
Included artists - with web links where they are known: George Walsh, Brian Gallagher, Susan Mackay, Jackie Hudson Lalor, David Hayes, Louise Leonard, MLM (naturally), Raphael Hynes (his beautiful drypoint print is on the invitation, above), John O'Sullivan, Carole Shubotham, Marcus Casey, Jacqueline Stanley, Carmel Mooney, Patrick Brocklebank, Margo Banks, Linda Condon, and Michael McWilliams